Skip to Content
Honest and Reliable Auto Repair Since 1963
Since 1963, the AAMCO name has been synonymous with trusted auto maintenance and repair services for drivers all over the U.S. AAMCO Pineville in Pineville, NC is your locally operated provider of auto services, and we are fully committed to meeting the high standards that have come to be expected by every customer that pulls into our shop. Whether you're visiting us for preventative maintenance, unexpected repairs, or check engine light diagnostics, our team of trained technicians will give your vehicle the attention it deserves with services backed by our nationwide warranty.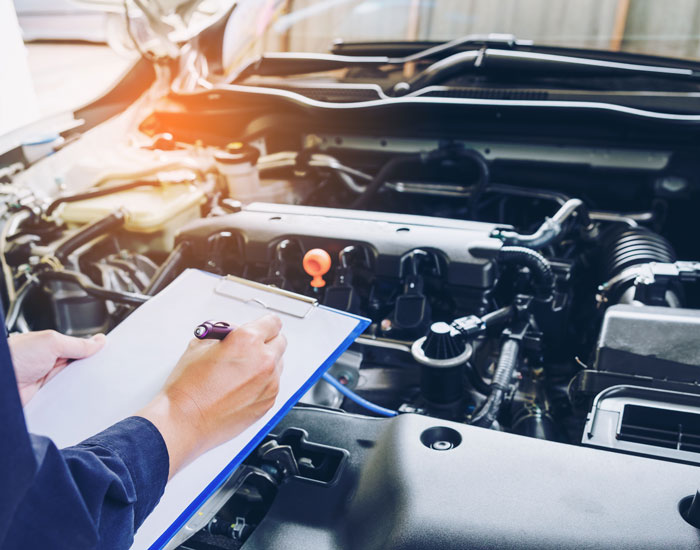 Local and Experienced Auto Technicians
Our auto service center is independently owned but provides all the benefits of being part of a nationally trusted car care provider. Our local team of auto technicians has more than 50 years of experience in the auto industry. When our trained mechanics perform work on your vehicle, it is covered by the nationwide warranty guaranteed to every customer. What this means is no matter where you might be traveling in the country for vacation, business, or anything else, your warranty is valid at any AAMCO location across the U.S. We have you covered on any road you're traveling on.
Transmission Repairs, Engine Maintenance, and More
Our mission is to offer superior auto care services from local technicians you can trust. At AAMCO Pineville, drivers throughout the Pineville, NC area can rely on us for any vehicle need. We offer preventative services like oil changes and fluid checks, transmission repairs and rebuilds, and free check engine light diagnostics using state-of-the-art technology. Our service team is trained and experienced to work on all foreign and domestic vehicles, whether you drive a car, truck, or SUV. We even offer fleet vehicle services for our commercial partners. Our business takes the hassle and stress out of vehicle maintenance. Contact us to schedule your free appointment today.
Get Your Free Inspection Today